Need a tree lopping service in Melbourne to save you time?
Safe and Trusted Tree Lopping Services in Melbourne for Your Convenience
We safely make your tree problems disappear fast!
Harry's Yard has been providing trusted tree lopping services for over 20 years. We have the experience and knowledge to handle any job, no matter how big or small.
You can rest assured knowing that our team of experts will take care of your trees for you. We guarantee satisfaction with every job we do!
We safely make your tree problems disappear fast!
Harry's Yard has been providing trusted tree lopping services for over 20 years. We have the experience and knowledge to handle any job, no matter how big or small.
You can rest assured knowing that our team of experts will take care of your trees for you. We guarantee satisfaction with every job we do!
Experienced Tree Care Professionals
Request A FREE Tree Lopping Estimate
Fill in the form below or call us now on 0475 217 658!
In the last 12 months, over
298,735
Raccoon Weird Looks Received
Our Trusting Melbourne Clients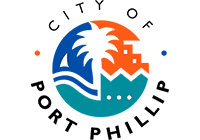 See what our Customers Say about our Tree Removal & Arborist Services
Katie Sills
a month ago
We had Harry and the boys out to neaten up the overgrown trees in our Melbourne backyard and the overhanging branches from our neighbours trees. I can't believe the difference it's made. They were here on time and the work was done and dusted in 1 hour. I had 3 quotes and I could not believe the amount that the other guys wanted to charge me.
tom cook
3 months ago
Harry and his team did excellent work! They are highly professional and cleaned up after themselves. They took great care with the surrounding shrubs surrounding the 8m palm tree they cut down and stump-removed. They were also the most competitively priced quote. Very highly recommended the team at Harry's Yard in Melbourne!
michael bishop
a year ago
We were very pleased with the work from Harry and his team. The job has to be rescheduled a number of times due to the Melbourne rain! their support was great at communicating and setting up new appointments. Harry and team arrived promptly, job was safely and efficiently done. Removing two dead palm trees and removing three large trunks from a large Queensland umbrella tree from an inner Melbourne city terrace garden. All debris was removed from garden and the front street where the chipper machine was parked was left clean and tidy. Highly recommended!
Sam Goyder
a month ago
Harry and his team are some of the most honest and trustworthy professionals my wife and I have engaged with.

I could not recommend them more highly. They had a very challenging job to remove a in Melbourne. Totally professional job, on time, polite team. The site was left in a clean and tidy condition , with respect shown to the neighbors as well. You'll be well happy working with Harry and his team for what is often a high stress job.
Ellen Hudson
a week ago
I would totally recommend Harry's Yard Melbourne arborists for professionalism, price and performance. The tree being removed next to a very busy street presented quite a few challenges and the guys handled them all well. Thanks heaps Harry!
Graeme Ceshire
1 year ago
We have used Harry's Yard on several occasions for our Melbourne property and have found them to be very reliable, excellent quality, and have great attention to detail. They take the time to ask how you would. Harry have always made sure that the hedge trimmings are cleaned up and taken away off site and are very friendly approachable guys who are very passionate about their trade and customer satisfaction.
Michael Loganathan
a year ago
HIGHLY RECOMMEND! Harry and his team are so amazing! They did such a great job for a great price and I would never use anyone else again. They cleaned everything up and were so polite! Even in the rain they got it all done Harry is so lovely to deal with and made me trust him 100%! Thank you thank you
Jeni Stavreski
a month ago
Excellent to work with from beginning to the end. Really appreciated how easy the communication was and how professional Harry and his team were. They quickly got through the job of removing a number of pine trees down the side of my property and trimming other trees. Price was competitive. Highly recommended this Melbourne tree removal company!
What is the difference between lopping and pruning?
Here are the most notable distinctions: Trees can be shaped and their sizes reduced by a process known as lopping. Trees can be better protected from disease through proper pruning, increasing the tree's health and lifespan.
What is a tree lopping?
Lopping a tree means cutting off large branches to make the tree smaller or change its form. There are, however, some disadvantages to having this done to the trees on your property. It is better to see the other tree care options we provide before using the tree lopping service.
How do you make a cutting tree fall where you want?
Create a back cut
The back cut should be placed on the side of the trunk that is opposite the face cut and should be slightly over an inch above the wedge-shaped slot created by the face cut. All of the cuts are significant, but only the back cut will actually cause the tree to fall in the preferred direction.
Is it easier to cut trees wet or dry?
Dry wood is simpler to cut.
However, you'll typically discover that seasoned, dry wood is simpler to split than damp wood. Dry wood has less moisture, thus cutting and splitting it is easier, regardless of the type of tree from which it was taken.
How do you top a tree safely?
First cut into the trunk just above the highest branch you want to retain. Aim the chainsaw at the tree's side from which you'd like the top to fall. Cut the tree in half horizontally. When you've chopped about a third to a quarter of the way through the tree's circumference, stop.
What kills tree roots quickly?
Boiling Water
Make as much of the root system of the stump visible as you can.
To ensure that the scalding water reaches as much of the root system as possible and that the roots are heated to death, drill holes into the roots and on top of the stump.
Pour boiling water over the roots after they have all been exposed.
What is the quickest way to get rid of a stump?
A tree stump can be removed from the ground the quickest. You'll use a specialized tool called a "stump grinder" to grind the material, which rips the tree's roots and dissects its wood. Trim the stump with a chainsaw as much as you can before beginning to grind it down.
24/7

Our qualified arborists are available to provide a full gamut of arboricultural services to you 24 hours a day / 7 days a week
Fully Insured

With our $20 million coverage for public liability, Harry's Yard can give you peace of mind while we work.
23 Years of Quality

Delivering the best tree services in Melbourne first time, every time for over 20 years.
About Melbourne
Melbourne is the capital and most-populous city of the Australian state of Victoria, and the second-most populous city in both Australia and Oceania.
How Do You Fix a Tree Cavity?
Holes in trees or hollow trunks are a cause for concern for many property owners. Can you kill a tree by drilling holes in it? Is it necessary to cut down hollow trees because they pose a risk? Is it worth it to fill in a tree hollow or a tree hole? Let's investigate these …
How Do You Treat a Split in the Bark of a Tree?
When the bark on your tree breaks, don't ignore the warning signs and watch as your tree slowly dies from infection and insect infestations. A tree's health and vitality can be greatly improved if you act soon after discovering bark damage. All the details you need to know about what causes bark to crack and …
How to Save a Dying Tree?
Sometimes trees get sick, too, just like people and other living things. It is possible for the typical tree to live for many decades. However, trees can become ill due to a variety of factors such as environmental pressures, unfavourable weather conditions, insects, disease, and so on. If anything isn't done when a tree gets …